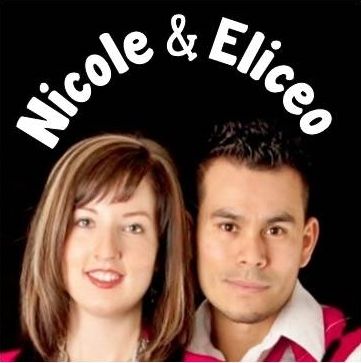 Hello! My name is Nicole Sanchez and I am excited to be teaming up with so many of my awesome colleagues on this collaborative blog! I'll be blogging on the 5th of every month, and have lots of exciting teaching tips, freebies and resources to share with you. My husband, Eliceo Sanchez and I team up to bring PK-2nd grade teachers quality bilingual freebies and resources through our store called "NICOLE & ELICEO" on Teachers Pay Teachers. Eliceo will also be blogging on the 23rd of each month, so you can get to know him better then.
MY TEACHING EXPERIENCE
I have a B.S. in Teaching K-12 English Learners and a M.ed. with a focus on "Differentiated Instruction." I have taught K-12 English Learners for the past 14 years and absolutely love it. I have worked in both public and private schools in both suburbs and large urban areas. During my teaching career I attended the "Understanding by Design Academy" in California which lead to my leadership role in curriculum development at various schools. I am currently a curriculum designer and translation coordinator for a large urban school district, do volunteer teaching, and reside in Yucatan, Mexico.
MY TEACHING STYLE
My teaching style is laser-focused, and involves differentiated instruction with an emphasis on interactive learning and academic language production. My theory is that those who do the talking, do the learning, therefore it should be the voices of my students that I hear most often. I recently co-authored a book called "INTENTIONAL INTERACTION" with my colleague Lynn Harper, that helps put these ideas into action to support students' learning of both language and content.
BILINGUAL BLOG HOP
I hope you are enjoying the BILINGUAL BLOG HOP that's happening right now. Each of my participating colleagues are giving away an awesome bilingual freebie during the hop, plus most are also having a SALE to celebrate through Sunday, July 6th.
OUR FREEBIES
We always have a large selection of PK-2nd Grade freebies in our TpT shop. Some are "forever freebies," while others are available for a limited time only. You can FOLLOW US by clicking on the "Follow Me" link on the top of our store to make sure you never miss out on a new freebie.
OUR GIVEAWAY
To celebrate 4th of July, Eliceo and I are also giving away $25 to two lucky winners to spend in our TpT store. You can enter below.
a Rafflecopter giveaway
As always, happy teaching!